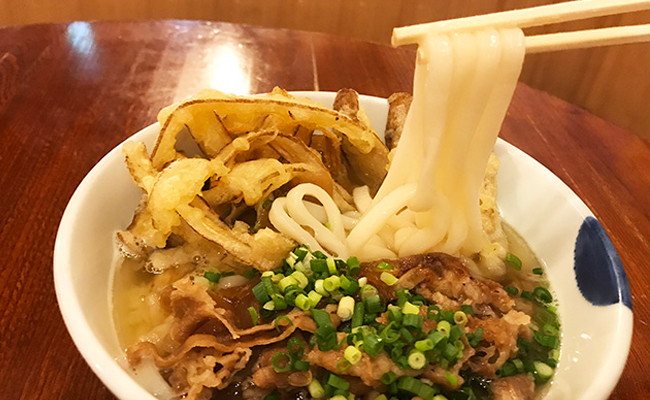 Hakata gourmet full of delicious food! Attention is "Udon"
Ebisu / Hakata Udon Tavern Ichika Bachika Ebisu Villa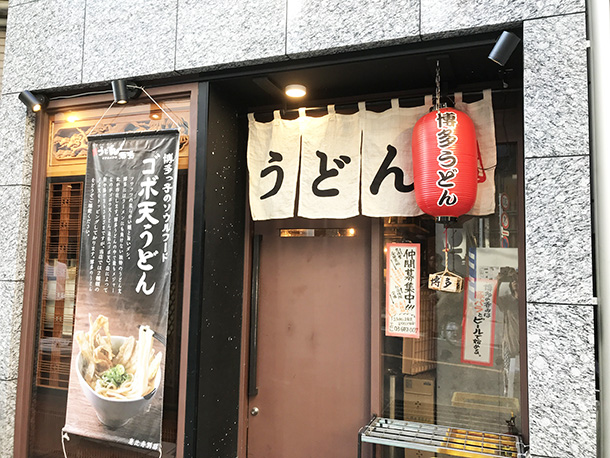 In recent years, Fukuoka has been called a "black hole". This is because if you go to Fukuoka for a job transfer, you won't come back because of the deliciousness of rice and sake. That's why Fukuoka gourmet is full of charm.
Therefore, we decided to head for "Hakata Udon Tavern Ichikabachika" in Ebisu.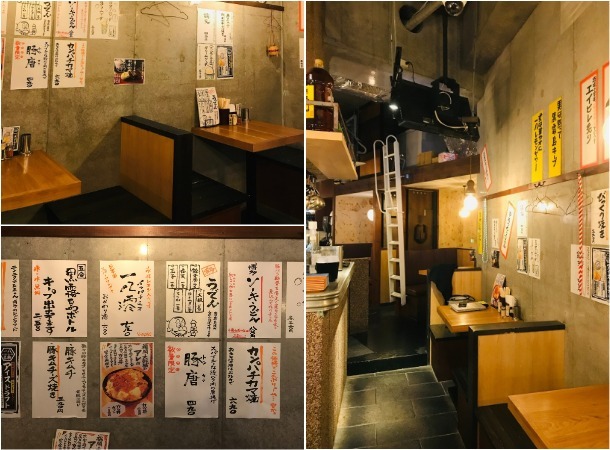 "Hakata Ippudo", the main source of Fukuoka cuisine, was born in collaboration with the second brand "BUTABARA TO THE WORLD" of Yakitori no Yabei, a Yakitori brand that represents Hakata. Udon bar Ichibachika Ebisu ". The second store opened next to Ebisu Minami intersection in 2018 as its second store.
"Because I want to spread Hakata's food culture to many people, the store is inspired by the streets of Fukuoka and is trying to create an atmosphere where everyone can enjoy it." Nakamura)
Considering Fukuoka's famous dishes, there are a lot of ramen, such as noodles, mochi nabe, sesame mackerel, ume edamae, and especially Hakatakko is said to like udon as much as ramen.
"Fukuoka's food culture is unique and there are many people who eat udon noodles in liquor. Among them, gobo tempura udon with burdock tempura and maruten udon noodles with fried chicken are popular."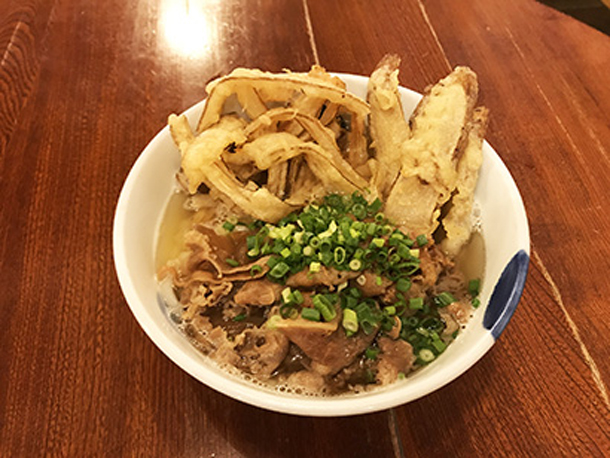 That's why I ordered the billboard menu "Meat Gobo Tendon" (950 yen) that combines the "Ichika Bachika" star menu "Gobo Tendon Udon" and "Meat Udon".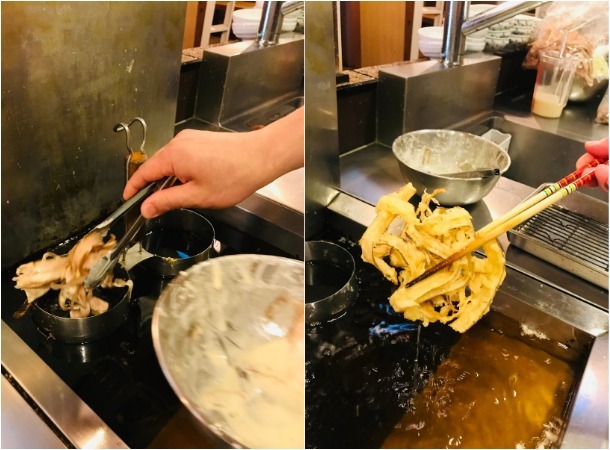 The burdock style varies depending on the store, but here there are two types of tempura and kakigaki tempura. It is hot and crisp as it is fried quickly after an order is placed.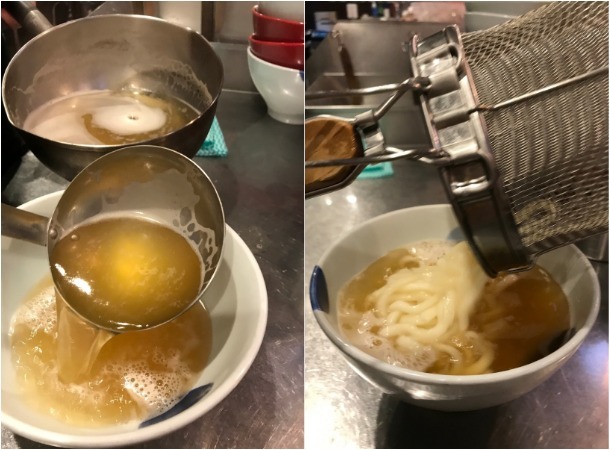 Next, put the soy sauce and soup stock from Fukuoka in a bowl and put the freshly boiled udon, burdock tempura, meat and all-purpose green onion.
"Hakata udon soup is made with kelp based sardines, grilled sea bream, scallops, mackerel, etc. The most distinctive among them is the flavor of the tiger fish. "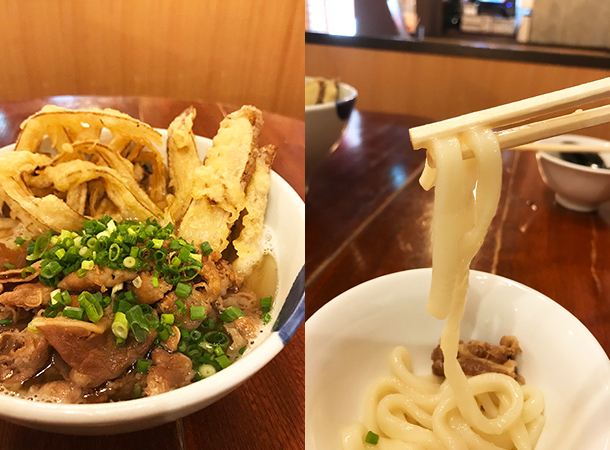 It tastes so deep that it makes you scream "Shimi-oo" when you take a bite of soup. Smoked udon noodles in the mouth, followed by sweetly simmered meat. In addition, I have a crispy gobo heaven to chase. Each taste is very solid, but udon brings it together.
And what is more characteristic of Hakata Udon is that it is "Yawayawa". "Customers who ate without knowing anything would be quite surprised, but some people say that this feeling is really nice to eat after drinking, and that they like it more than kushi udon. I have. "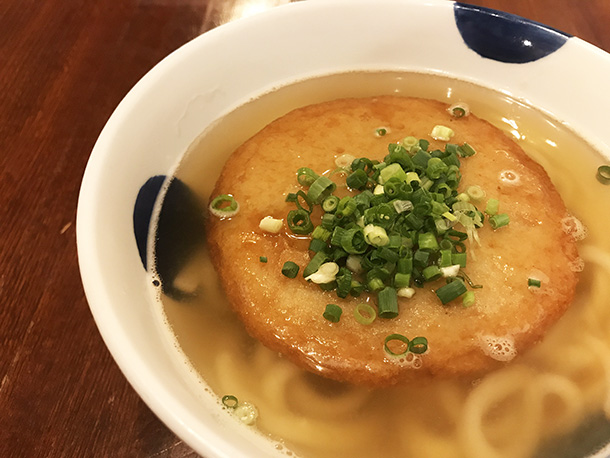 Another specialty, "Maruten Udon" (750 yen) with a 13cm diameter round sky. Maruten is a deep-fried fish paste. Satsuma fried is made in Satsuma (Kagoshima). In Fukuoka, it is called "Maruten".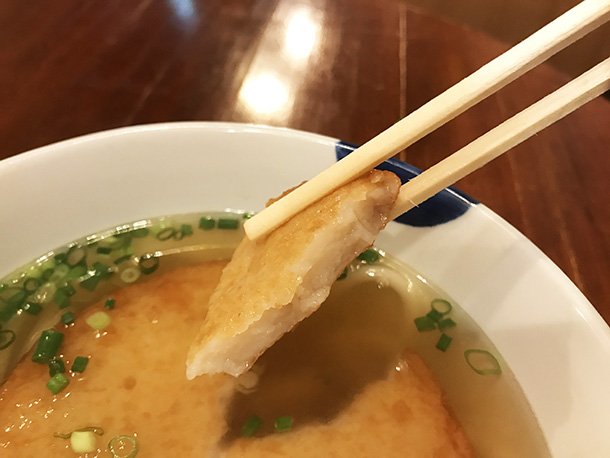 Nayawa Udon is also a well-stocked soup stock. It is also good that the soup begins to ooze out from Maruten.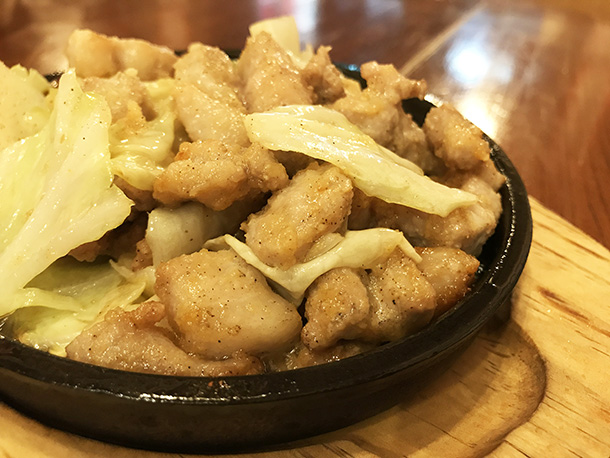 When I asked the store manager, "I would like one recommendation from the appetizer," he said, "That 's definitely a pork belly," and the teppanyaki "Birikkaki" (590 yen). Cabbage and thick cut pork belly on a hot iron plate. Hakata kid's soul food with spicy miso.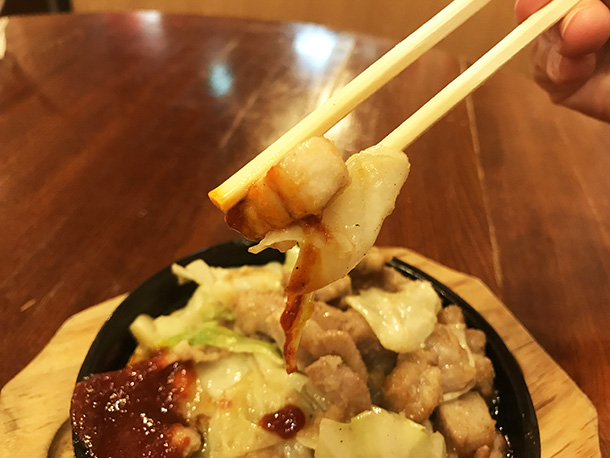 Eat while mixing spicy miso. I would like to say "Please eat!" Adjustment is necessary because it is quite hot. However, umami is more selfish, and chopsticks will progress more and more.
`` Hakata's cuisine is well seasoned, so we made a lemon sour that can be enjoyed until the end without thinning by putting frozen domestic non-waxed lemon instead of ice to fit such a dish If it melts a little, you can push it to squeeze out the lemon juice and it will become even more delicious. "
I am happy that "18 Lemon Sour" (600 yen) can be replaced only by "Medium" (300 yen sour). When asked in large numbers, a kettle (1500 yen) that contains 5 cups is likely to be exciting. There are interesting menus such as "Salt Lemon Sour", "Honey Lemon Sour" and "Lemon Tea Sour", so please enjoy it with delicious food.
For lunch, there are also some special Fukuoka foods such as kashiwa rice, and there are many female customers.
"I think that the number of fans has increased since the opening two years ago, and I feel that the recognition of Fukuoka cuisine is also rising. Using the udon and ingredients that are sent directly from Fukuoka, the taste of Fukuoka is unique. I hope you enjoy the atmosphere. ''
* Prices are indicated by tax.
Hakata Udon Tavern Ichikabachika Ebisu Villa
* Address: TS Yamamoto Building 1F, 2-2-7 Ebisu Minami, Shibuya-ku
〇電話:03-6451-0177
Yes Sales:
 平日11:00〜15:30 17:00〜26:00
 土12:00〜24:00(中休み無し)
 日12:00〜23:00(中休み無し)
〇 Closed: None
〇 Official:https://ichikabachika.com/

Rie Ohba
I love to eat deliciously and deliciously. If I hear the information of attractive shops, I will fly around Tokyo and go around. My longing is going abroad to eat delicious food.