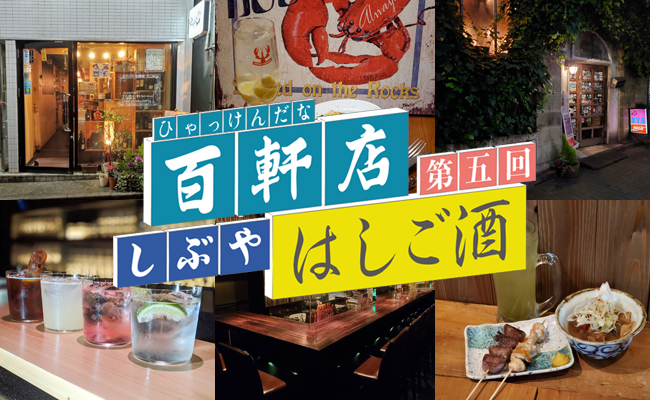 Held "Lagogo Sake Event" at Shibuya Hyakuken Store, where Showa drifts, with 29 stores participating
The "5th Shibuya Hyakuken Ladder" with 29 stores participating for 6 days from 20th (Mon) to 25th (Sat) of July 2020 at Shibuya Hyakkendan It Organized by the Shibuya Hyakuken Store Association.
The Hyakuken store is a shopping district that was developed just after the Great Kanto Earthquake of 1924 (Taisho 13) in order to attract the famous stores in downtown that were damaged by the reconstruction. Although it has developed in a location adjacent to the Maruyama Sankyo area (Hanamachi), it was completely destroyed by the Tokyo air raid. After the war, in addition to restaurants such as coffee shops, bars, bars and mass dining halls, movie theaters such as Theater Shibuya lined up, and once again it became a thriving entertainment center in Shibuya. Jazz cafes in the 70's, love hotels in the 80's, and even more live houses and clubs in the 90's and so on... A unique area that continues to convey new culture while maintaining the atmosphere of the flower district and Showa. I can say.
The event, which is celebrating its 5th time this year, is set in a shopping street, Hyakugenten, where the Showa nostalgic atmosphere and new culture intersect. The purpose is to get. Participants are 29 unique stores such as "Tachibana Nagi", "Mickelato Tokyo", "Udon Bar Mansai", "Tomagaya", "Young Snack-Seriina", and "B.Y.G".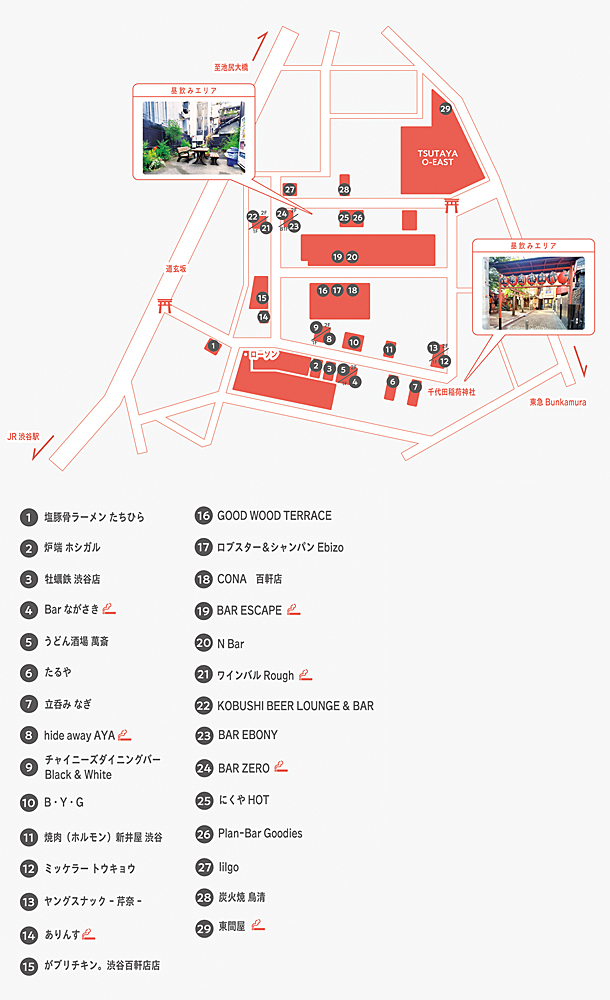 Those who wish to participate will buy a ticket with three tickets in advance at the store or on the day. The idea is that if you hand over your tickets at participating stores, you can enjoy the "Ladder Sake Menu" prepared by each store for the event. Tickets can be used at any time during the session, and surplus tickets can be shared by multiple people.
If you would like to go to the 100-ken store, but if you have a lot of regulars who find it difficult to enter, why not take this opportunity?
In addition, please participate in the event according to the instructions of each store, such as ventilation, hand washing, alcohol disinfection etc. to prevent new corona infection.
The 5th Shibuya Hyakuken store ladder liquor
○Date: July 20th (Mon) to 25th (Sat) 2020
*Opening hours are based on the business hours of each store
○ Venue: Shibuya Hyakken Shopping Mall Each store has 29 stores
○ Sponsor: Shibuya Hyakken Store Association
○ Sponsor: KDDI CORPORATION
○ Support: Shibuya Tourism Association
○ Production: Shibuya Television Co., Ltd.
○Price: 3 tickets, advance ticket 1,500 yen (tax included), same day ticket 2,000 yen (tax included)
○Ticket purchase: [WEB]PASS MARKET
https://passmarket.yahoo.co.jp/event/show/detail/015rut110ps48.html
*If you purchase a WEB ticket, you must redeem it for a paper ticket at the same day ticket store.
○ official:https://hyakkendana-hashigozake.com/