Food & Drink "10 top shoppers' snacks"
SHIBUYA is a shopper's paradise – you could spend an entire day browsing stores like Shibuya 109 and Tokyu Hands, not to mention the large department stores, vintage clothing and vinyl shops. There's no need to go hungry while youre at it, either, as most of the shopping malls have eat-in restaurants. Here are ten dishes that'll boost your energy, whether youre looking for a filling lunch, light snack or sweet treat.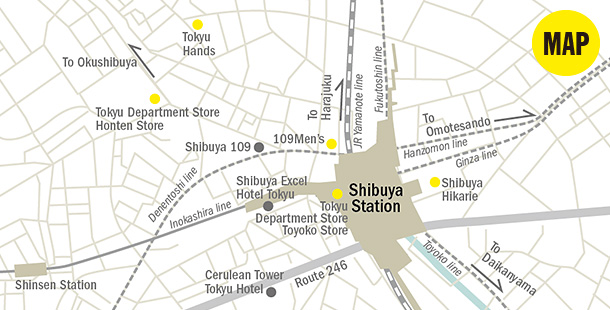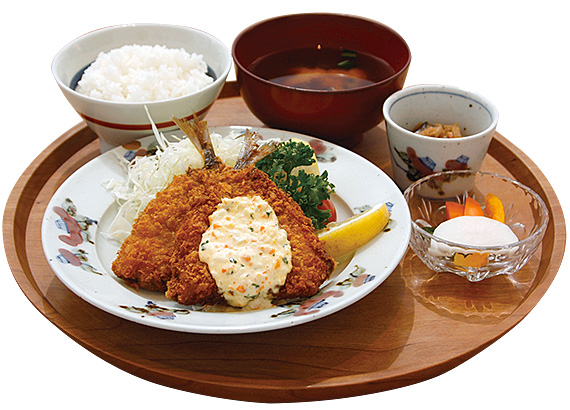 d47SHOKUDO / Nagasaki set meal, ¥1,520
A set-meal restaurant where you can enjoy a monthly Prefecture Set Meal, which uses Japan's 47 prefectures as inspiration. Also enjoy local beer, wine and orange juice. The most popular special, the 'Nagasaki set meal', includes rich fried aji (horse mackerel) from Matsuura port and is simply superb. After lunch, pop by d47 Museum and d47 design travel store to pick up special goods and gifts sourced from all over Japan.
8F Shibuya Hikarie. 11am-11pm (last order 10pm).
---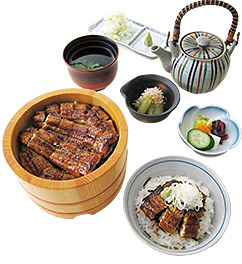 UNAGI TOKU / Ohitsu Unagi Chazuke, ¥3,450
Unadon is a dish consisting of sweet, baked eel on top of freshly cooked rice. At Unagi Toku you can try out a version of this dish called hitsumabushi, in which filleted eel is served with condiments and green tea. First, sample the eel with just the shop's special house sauce, then try a bite with the condiments. Lastly, pour the green tea on the eel and enjoy all three tastes at once. It's a favourite among Tokyoites. You can also opt for à la carte items such as shirayaki (plain grilled eel) with wine or sake.
6F Shibuya Hikarie. 11am-11pm (last order 10pm).
---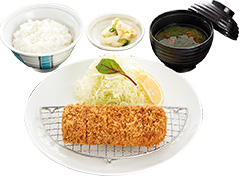 TONKATSU MAISEN /
Black Pork Fillet Katsu, ¥3,000
This tonkatsu (pork cutlet) restaurant has been around for 50 years, so it's pretty well-known and loved by Tokyoites. People are usually surprised to hear it was founded by a housewife, but we think this is precisely what gives the food that extra touch. The Berkshire pork is crispy on the outside, juicy on the inside, and comes served with a homemade sauce and rice. Normally eaten with a mountain of shredded cabbage.
6F Shibuya Hikarie. 11am-11pm (last order 10pm).
---

Zen Kashoin / Satei No Zen, ¥1,400
From the window seats of this confectionery café that's originally from Kyoto, you'll get a bird's-eye view of the streets of Shibuya while enjoying matcha green tea and Castella sponge roll cakes. The 'Satei No Zen' menu features items limited to the Hikarie branch, and if you go down to the B2 floor, you'll find a takeaway-only branch too.
5F Shibuya Hikarie ShinQs. 10am-9pm.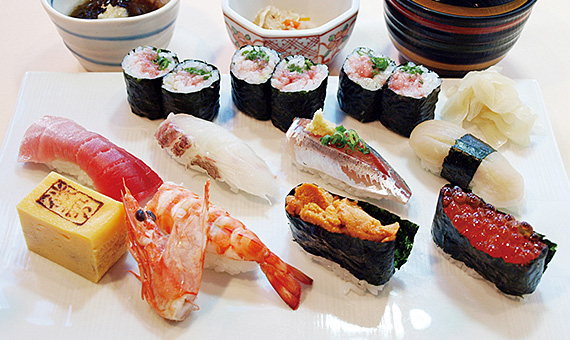 ISOSEI / Monthly recommendation, ¥3,240
Cheap conveyor belt sushi is fun, but if you want to enjoy traditional sushi and sake in a calm space, this place is a better bet. This is high quality sushi made slowly and carefully, but without the pressure felt in ultra luxurious restaurants – so you get to add a little extravagance to a spontaneous lunch, dinner or shopping break.
8F Tokyu Department Store Honten Store. 11am-10.30pm (last order 9.45pm).
---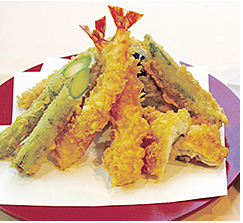 GINZA TEN-ICHI /
Monthly recommendation, ¥3,240
While the main branch of this tempura restaurant is in Ginza, attracting a cultured crowd, the Shibuya branch is a little more casual. But that doesn't mean they sacrifice on flavour – you'll be sampling some of the finest tempura in Tokyo here. Choose your own ingredients and watch as your meal gets fried up in front of you, or opt for the popular set menu.
8F Tokyu Department Store Honten Store. 11am-10.30pm (last order 9.45pm).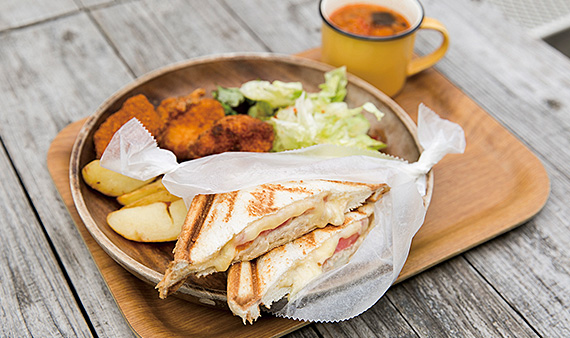 HANDS CAFÉ / Combo set, ¥1,000
Shopping at Tokyu Hands can be a dizzying experience. Catch your breath at the top-floor café, which is markedly different from the rest of the store in terms of decor and atmosphere. Enjoy dim lighting and rustic decor while snacking on a tuna sandwich on sesame bread. The combo set is good value and comes with French fries, salad and a choice of coffee or soup.
7F Tokyu Hands Shibuya. 10am-8.30pm.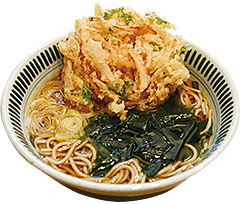 HONKE SHIBUSOBA / Kakiage-soba, ¥480
Long ago, people in Tokyo ate sushi standing up, since sushi was seen as fast-food. Honke Shibusoba keeps up this tradition as a standing soba shop (although they do have seats if your legs need a break). You'll be impressed not only by the speed with which your soba dish is served but also by the speed with which Japanese businessmen slurp up their noodles. We recommend their most popular dish, kakiage-soba.
2F Tokyu Department
Store Toyoko Store South. Mon-Fri 7am-11pm, Sat, Sun & pub hol 7am-9pm.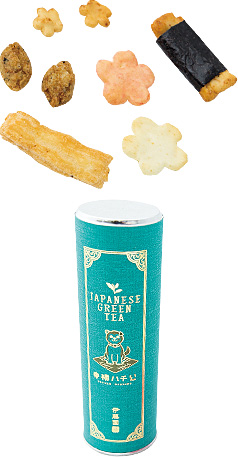 ITOEN at Toyoko Noren-gai /
Ichibancha Horebore, ¥1,134
Pressed for time but still need one more omiyage (souvenir gift)? Hurry down to Shibuya Station's depachika (basement department store) and you'll find a food heaven bustling with shoppers and foodies alike. You'll also find carefully selected Japanese products, from cute cans of Toyoko-Hachiko-themed Japanese tea to individually wrapped sembei crackers that work well as small souvenirs. Be warned, it's easy to get distracted and lose complete track of time.
B1F Tokyu Department Store Toyoko Store. 10am-9pm.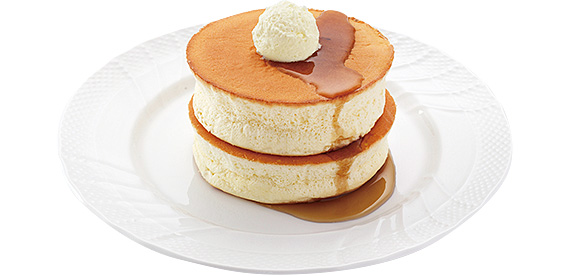 HOSHINO COFFEE / Souffle Pancake (Double),¥700
Starbucks isn't the only spot for having a snack while looking out over Shibuya's scramble crossing. Those with a sweet tooth will enjoy the soufflé pancakes here – they're an excellent combination of sweet, fluffy batter and maple syrup. Naturally, the café is generally packed with teenage girls who only have eyes for their pancakes.
2F 109Men's. 10am-11pm (last order 10.30pm).
Shibuya takes the top spot when it comes to opening a new restaurant. At least, that's according to Tokyo's purveyors of food and drink who believe there is no place better than trend-setting Shibuya to start up something new.
Source: reviews by 飲食店.com

People gather here from all over the world, possibly because this district has more international food than any other. If you're yearning for the tastes of home, you'll find anything from borscht soup to falafel to rare tequila.Source: Tokyo Restaurant Search

From Shibuya Station, bear right at Shibuya 109 and keep going, with the Tokyu Department Store Honten Store on your left. This is where Tokyo's hippest gather to enjoy the many old and new eateries tucked away among the backstreets. Try Uoriki for its special plates of fresh fish, and Fuglen Tokyo for its coffee and unique decor.