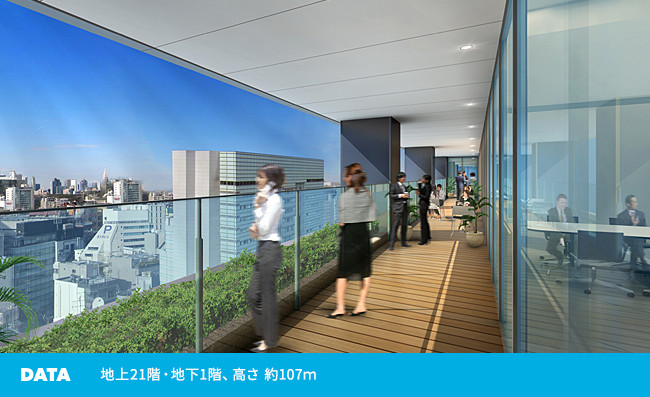 While looking at the Cerulean Tower from the West Exit of JR Shibuya Station on the left, the development of the site (about 4,128 square meters) spreading on its right hand is the "Nanpeidai Project" while heading national highway No. 246 to Dogenzaka.
Originally, this area has the headquarters of Tokyu Real Estate "Shin Nanpeidai Tokyu Building" (completed in 1974, 9th floor of the ground), Nanpeidai Tokyu Building (completed in 1958, 10th floor above ground), Shibuya TOD Building (completed in 1989, The 10 buildings on the ground), the Hiroi Building (completed in 1971, the seventh floor on the ground) had been built, but this project is planning to rebuild it together.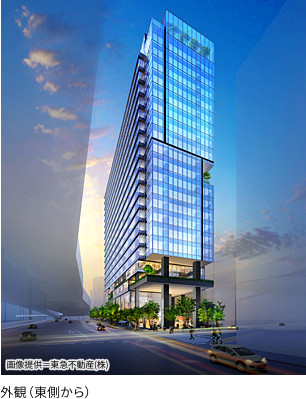 Until now, there are few large-scale office buildings in the Shibuya area, Shibuya departure venture companies have grown, and it was not uncommon for Shibuya to not be able to find its receiving desk when proceeding to the next step. In order to respond to the demand of such a large office, the project creates a large office building (approximately 46,954 square meters) with a height of approximately 107 m and 21 floors above the ground. For the floor composition, we set up "Industrial Support Facilities" such as office entrance lounge on the 2nd floor and incubation office etc on the 3rd and 4th floor low-rise section, aiming to cultivate businesses and companies from Shibuya and to enhance the creative content industry To go.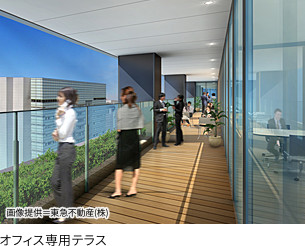 The office which secured about 530 tsubo of 1 floor on floors 5 to 20. On each floor, "Green Terrace" which can go in and out directly from the Office Common Department is established, providing a work environment filled with a bright and open feeling. On the top floor (21st floor), "Sky Terrace" which can see the central town of Shibuya is set up, and a space of relaxation surrounded by green is born at 100 meters above the ground.
Opening planned around March 2019. With the redevelopment of the central district of the station, large-scale offices are gradually increasing, and it is expected that Shibuya's daytime population will increase dramatically, mainly in business workers.